Safety
Protection for you and your family.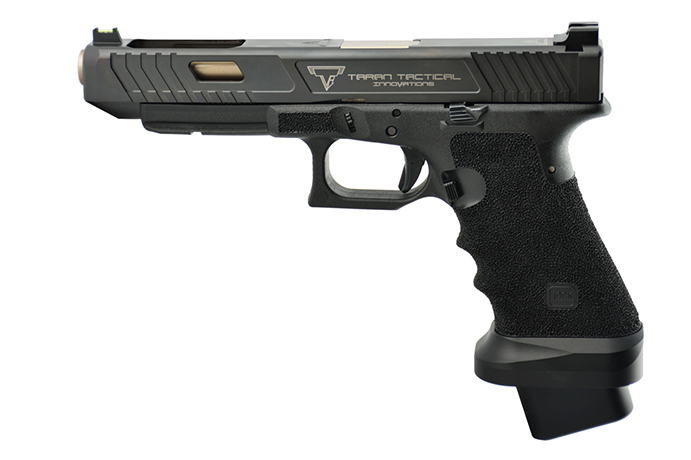 Favorite Gun
Glock 34 & Sig Sauer P226
Favorite Caliber
9mm
Favorite Range
Shooter's Paradise
Favorite Food
Sushi
Favorite Coffee
Dutch Bros.
CCW Shooters' owner and instructor, Mike Cordisco, his wife Cathy and their two daughters have lived in the Yuba-Sutter area their entire lives.  As a Life Member of the NRA, Mike grew up hunting and shooting. The passion for the shooting sports has always been a part of his life, but until recently, never an occupation.  Mike has spent the bulk of his professional career in the Telecommunication Industry as an Operations Manager. Mike decided he wanted to utilize his training skills to help others to understand situational awareness and to empower them with the skills and confidence to protect themselves and loved ones should the need arise.  His attention to detail and communication skills are some of what makes Mike one of the better RSO's and Conceal Carry Instructors.  In addition to his training of others, Mike continues to study and enhance his own knowledge and skills from some of the leaders in firearms instruction.
NRA Range Safety Officer, NRA Pistol Instructor, CA Concealed Carry Handgun Instructor, DOJ Certified Instructor, NRA Chief Range Safety Officer
Licensed in the following California Counties:
CCW Shooters is proud to offer several instructional courses for individuals of all skill levels. Please contact us for additional information, pricing and scheduling. Courses are every weekend and fill up quickly.
Concealed Weapon Permit

8 Hour – $85
16 Hour – $150


Concealed Weapon Permit Renewal
Private Firearms Instruction
Women's Basic Beginning & CCW
Schedule
Apr 8, 2023 – 10:00am
Apr 15, 2023 – 10:00am
Apr 22, 2023 – 10:00am
Apr 29, 2023 – 10:00am
May 6, 2023 – 10:00am
May 13, 2023 – 10:00am
May 20, 2023 – 10:00am
May 27, 2023 – 10:00am
Jun 3, 2023 – 10:00am
Concealed Weapon Permit Renewal
Apr 9, 2023 – 10:00am
Apr 16, 2023 – 10:00am
Apr 23, 2023 – 10:00am
Apr 30, 2023 – 10:00am
May 7, 2023 – 10:00am
May 14, 2023 – 10:00am
May 21, 2023 – 10:00am
May 28, 2023 – 10:00am
Jun 4, 2023 – 10:00am
Courses fill up quickly & can potentially change, please contact us for availability.
"My wife and I have taken many firearm classes from Mike and could not be happier with service that we have received with each of our visits."
"Mike has worked with me on 3 occasions and did a great job on all. During our first meeting, we ended up chatting for almost 2 hours – that man's extremely knowledgeable about firearms."
"Great customer service and very knowledgeable. You get educated answers as well as lots of quality firearms and ammunition education. It's a perfect place to do business with, and I will be back again soon."
When you complete any of our courses, you will:
Have the understanding and skills of firearms management, purchasing, cleaning, transporting, storing, and using all forms of handguns.
Have specific knowledge of Local, State, & Federal laws and extensive proficiency regarding carrying concealed.
Be comfortable and confident in the physical operation of your firearm as well as many others.
Have extensive comprehension of concealed carry tactics and self-defense.
Officially have the CCW training certification in California for your respected county.
MERCHANDISE
Hats, shirts, mouse pads, etc. available upon request!